LeveragePoint Value Models can be opened from the Marketing Home Page.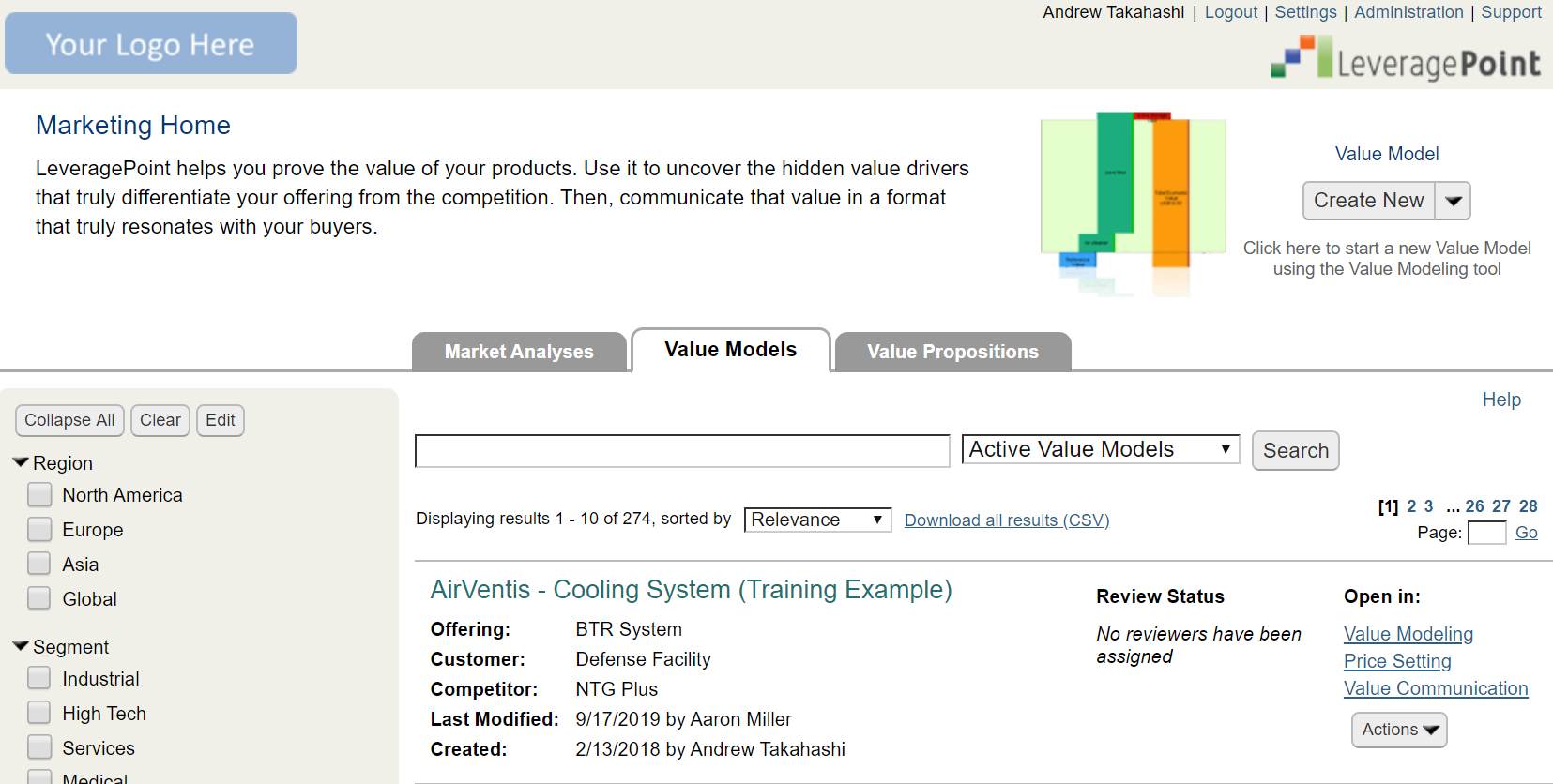 Value Models can be opened in three separate modules, each with a specific purpose.
Value Modeling: a step by step guide for quantifying your product's differential economic value.
Price Setting: tools to assist modeling your offering's price based on things such as pricing factors, total economic value, and differentiation value.
Value Communication: tools to prepare your value model to be published into a Value Proposition. This is also where you would publish your value proposition.
Changes made to variables or formulas in any of the above modules will save across all modules.
To open a value model in one of the above modules, go to the Marketing Home Page, navigate to a specific value model, and click the name of the respective module under the title "Open in:"