Publishing is how value model content is shared with sales users. When a marketing user publishes a value model it becomes a value proposition that is made available via the Sales Home page. Only model owners have publication rights.
A value proposition is a snap shot of the value model data at the time of publishing. Therefore, if the marketing user revises the value model after publishing, the changes do not appear on the sales side until the value proposition is re-published.
It is very important that value models are complete and accurate before publication. Marketers should adhere to the same publication standards and guidelines as any other customer-facing collateral.
Publishing appears in Tab 5 of Value Communication.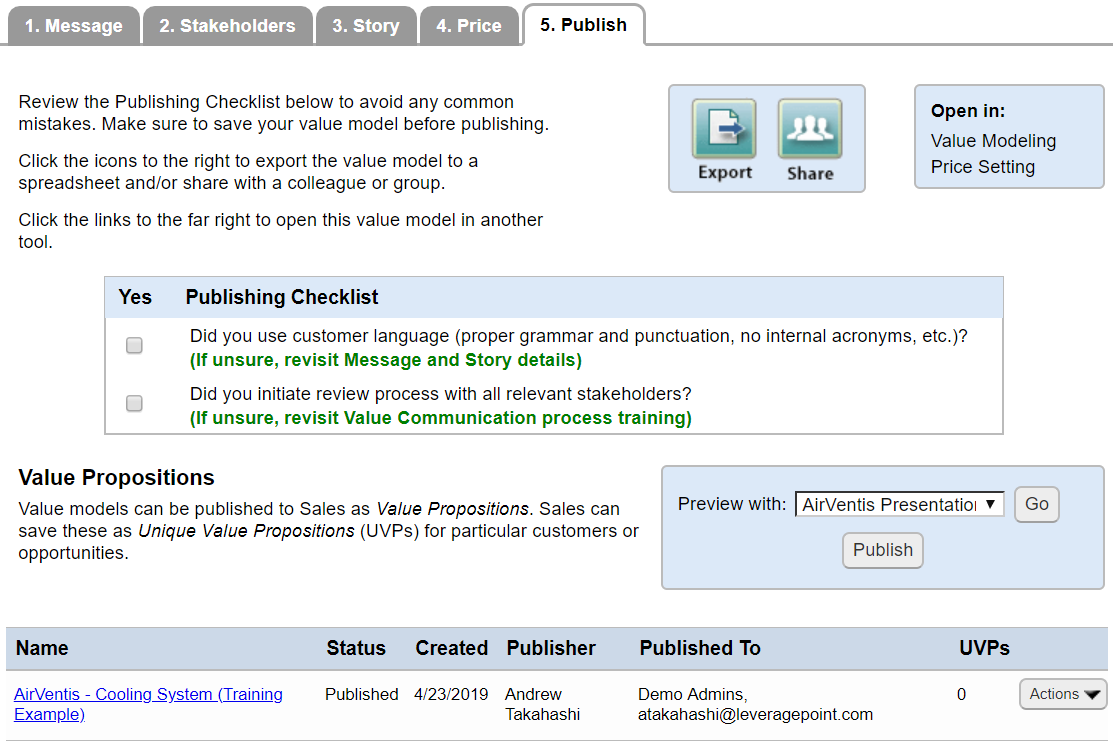 The key parts are:
Preview with/Go: Select a template from the drop-down menu to preview value proposition before publishing.

There can be multiple templates available. Each template will have it's own look and feel, including potentially additional functionality.

Publish: Open the Publish Settings dialog (see below).

There can only be one active published version of a value proposition at any time. Previous versions are automatically archived and can be re-published if desired.

Actions (Published)

Publish Settings: Used to modify settings in Publish Setting dialog
Archive
Delete

Actions (Archived)
Selecting the publish button will open the publish dialog.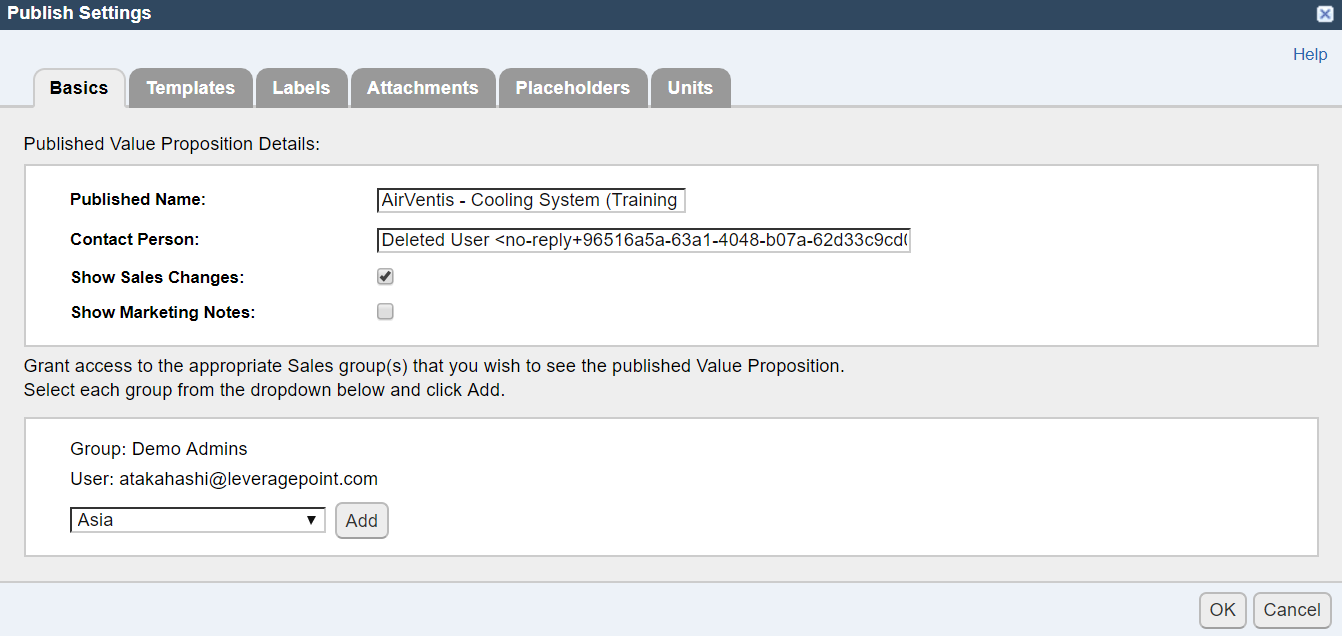 To publish a value proposition, click the OK button in the bottom right hand corner of the publish settings dialog.
However, it may be necessary to modify your value proposition before publishing, which you can do in the publish settings dialog. The key parts are:
Published Name: Provides option to name value proposition differently from original value model.
Add (Grant Access): Used to identify Sales groups/individuals who have access.
Template (subtab): Selects template that is used to publish.
Labels (subtab): Used to assign labels for filtering on Sales Home Page
Attachments (subtab): Used to select which of the value model attachments are available in the Sales interface.
Placeholders (subtab):
Units (subtab):