Sales Home page
Upon successful log-in to LeveragePoint, a Sales user will see the Sales Home page with a list of Published Value Propositions available for use, sorted in order of the most recently published (by Marketing users).
Below is an example of the Sales Home page.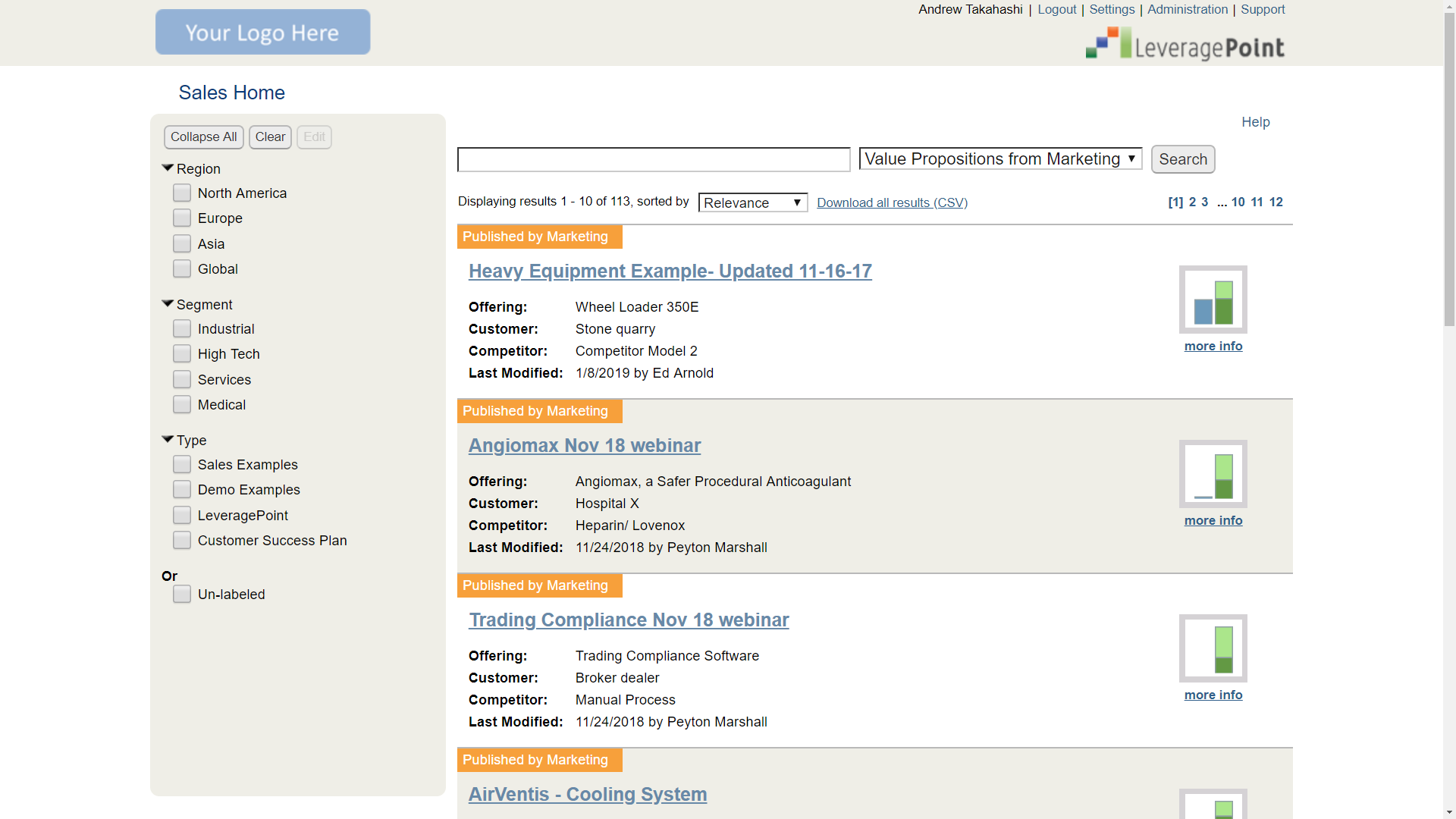 From the Sales Home page you can: 1) Access Published Value Propositions, 2) modify them for the specific data and information of a customer situation to create Unique Value Propositions, 3) use Value Propositions and Unique Value Propositions in customer conversations through a sales process, 4) access Unique Value Propositions created by other Sales Users as permitted in the platform. 
Finding a Value Proposition
You have multiple options for finding a value propositions. 
Type a full or partial name in the search bar field and click Search button. Note the default search filter is "Value Propositions from Marketing" The user can also select "My Unique Value Propositions" or "Other UVPs" or "Archived UVPs"
Check one of the filters in the left hand-column. These filters are custom for each Company configuration. Note: when you select more than one filter, it provides an "AND" search
Collapse All/Expand All: Expands and contracts list of filters
Clear: Clears all filter selections
Sort the results by Relevance, Customer, Last Modified date, Offering and Name.
Opening a Value Proposition
Click on the Value Proposition name to Open the Value Proposition.